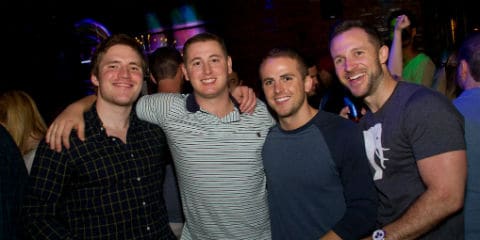 Atlanta Gay Dance Clubs
Out in Atlanta tonight? Check out our list of the best gay clubs in the city.
Atlanta Gay Dance Clubs
Today:
LGBT Night 10pm-3am - Every Saturday
4
Audience Rating
Based on 1 votes
Large, longest-running Latin club in Atlanta. Not a typical gay discotheque but Sanctuary hosts an LGBT night on Saturdays with guest DJ's playing traditional Latin music, Latin house and top 40 remixes.

This upscale club is open to the public on Friday and Saturday. There's $10 cover charge. 21+ only (ID required).
Weekend: Fri,Sat 21:00-03:00
Last updated on: 8 Aug 2023
Last updated on: 8-Aug-2023
Have we got something wrong?
Are we missing a new venue or has a business closed? Or has something changed and we have not yet updated our pages? Please use this form to let us know. We really appreciate your feedback.