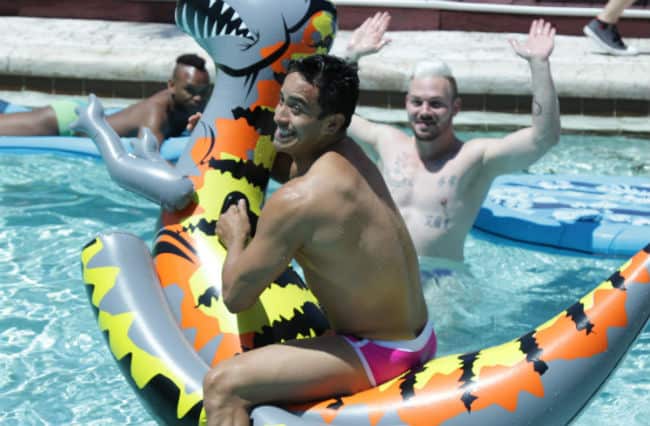 Orlando Gay Saunas
Looking for a thrill ride? Check out our list of the best gay saunas in Orlando for a hotter experience in Florida.
Orlando Gay Saunas
Tomorrow:
Poolside Lunch - Every Sunday
3.5
Audience Rating
Based on 124 votes

2019 Audience Awards
4 Star Winner

2020 Audience Awards
4 Star Winner
Popular gay sauna in Orlando with modern facilities including an outdoor pool, gym, steam room, dry sauna, whirlpool, heated pool, lockers, sun deck and video lounges.

Clothing is optional at Club Orlando, and private rooms can be rented for the day. One-time membership is available. Free entry for 18-24 year-olds with a purchase of a locker or private room.

 
Features:
Gym
Sauna
Steam room
Swimming pool
Weekday: Mon-Wed: 9am - 10pm; Thur-Fri: 24hrs
Weekend: Sat: 24hrs; Sun: 9am - 10pm
Last updated on: 2 Nov 2023
Last updated on: 2-Nov-2023
Have we got something wrong?
Are we missing a new venue or has a business closed? Or has something changed and we have not yet updated our pages? Please use this form to let us know. We really appreciate your feedback.