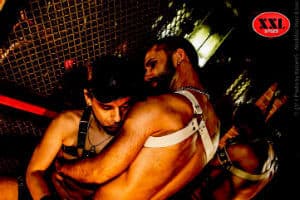 Sitges Gay Cruise Clubs
Want to play a little harder? Time to check out one of Sitges' popular, no-holds-barred gay cruise bars.
Sitges cruise bar scene is very friendly and welcomes all, attracting a very diverse group of guys of all ages.
Emergency PEP treatment in Sitges
PEP (post-exposure prophylaxis) is an emergency HIV treatment for those who have had unsafe sex.

PEP is a short course of antiretroviral drugs that stops exposure to HIV from becoming a life-long infection. You need to start a course within 72 hours of having unsafe sex for it to be effective.

PEP treatment can be obtained from Hospital Sant Camil located at Carretera de Puigmoltó in Sant Pere De Ribes, about 7 km from Sitges (open 24 hours).

 
Have we got something wrong?
Are we missing a new venue or has a business closed? Or has something changed and we have not yet updated our pages? Please use this form to let us know. We really appreciate your feedback.