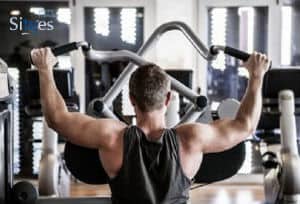 Gay Sitges · Gyms
Need to lift some weights? Here's a roundup of gay-popular gyms in Sitges.
Gay Sitges · Gyms
Carrer de Santiago Rusiñol 24, Sitges, Spain
Show on map
3.9
Audience Rating
Based on 10 votes
Popular, small gym in central Sitges. Centre Gimnàstic has free weights, cardio machines, standard workout equipment and a nice swimming pool.

Day passes for visitors are available. Closed on Sundays.
Features:
Gym
Swimming pool
3.3
Audience Rating
Based on 18 votes
Large sports club with 8-lane indoor swimming pool, well-equipped gym with free weights, three studios for classes, spa facilities with sauna and steam room, and restaurant.

Personal trainers and massage service available. Bring your own towel and lock.
Features:
Bar
Gym
Massage
Restaurant
Sauna
Spa
Steam room
Swimming pool
Weekday: 07:00 - 23:00
Weekend: Sat 08:00 - 21:00; Sun 09:00 - 15:00
Last updated on: 8 Aug 2023
Last updated on: 8-Aug-2023
Latest Sitges Hotel Offers
Fabulous deals, amazing hotels
Have we got something wrong?
Are we missing a new venue or has a business closed? Or has something changed and we have not yet updated our pages? Please use this form to let us know. We really appreciate your feedback.